I've got a lot to be thankful for. I'm thankful my family still loves and supports me, despite the fact I'm over 2,200 miles away. I'm thankful for my friends, old and new, who always lend a listening ear and are great to talk shop with. I'm thankful I have a job I truly enjoy. I'm thankful for Luna!! I'm thankful for a LOT of things.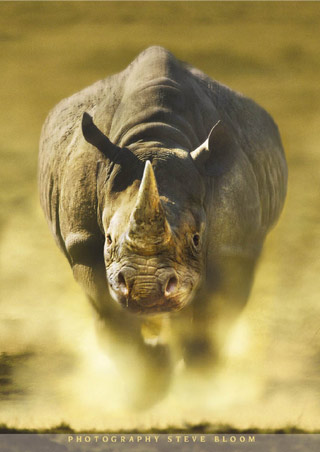 But this Thanksgiving, I am especially thankful for health insurance. As you probably know, I've recently been attacked by a nasty rhino in the form of a virus. Either I'm a huge wimp, or it was a charging beast, but it sort of did me in.
Yesterday I woke up with a gross cough and difficulty breathing, although most of the pain and sinus pressure had weakened. I decided to find a doctor, because I was concerned I might be getting a bronchial infection. She told me my problem wasn't an infection, but that the cold exacerbated my asthma!
She refilled my Maxair, prescribed me a new inhalor, gave me an OptiChamber, and let me pop a couple of pills. She told me which pharmacy was the fastest and cheapest. After a distressed
phone call to my mom (I've been feeling way too cooped up in my house, and there's not a darn thing I can do about it -- I've reached a point near insanity), I headed to the pharmacy. The inhalors would've cost THREE HUNDRED DOLLARS without my insurance. With insurance, they were only $80.
So TGFI. Thank god for insurance!
I hope everyone had an enjoyable Thanksgiving. I did. Last night I was getting some leftover apple pie, and Luna somehow managed to commandeer the plate! So, I guess she had a good one too. :-)